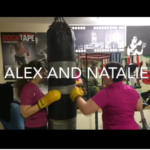 Imagine…
"In Alex's own words..." "How did you hear about the RGF?" "I heard about the Rob George Foundation through my Clic Sargent social worker when I asked who might be willing to fund the training." "Would you mind telling us a little about your own condition, and why you needed the fitness training?" "On the 15th May 2015, when I was 13 years old, I was diagnosed with brain cancer. The tumour surrounded my pituitary gland and pressed on the optic nerve. In an attempt to shrink the tumour, I was put on various medications one of which was steroids. I underwent three cycles of chemotherapy, then surgery, where, in order to remove the tumour, it was necessary to also remove the pituitary gland. Without a pituitary gland, no hormones are sent to the Adrenal glands to tell them to produce steroids, meaning that I will have to take oral steroids for the rest of my life. After this, I went through another cycle of chemotherapy, then 6 weeks of radiotherapy. Over the time of my treatment, I gained weight quickly due to the steroids, and lost stability and strength due to the treatment and the time spent sat or lying down. I needed training to help me lose some weight, gain muscle strength, and improve my balance.  I really hoped that my sister could come with me to the gym too." "What difference has the training made to you?" "Due to the training, I have improved my posture and gait, I feel more motivated, and my energy levels are improving. I feel stronger physically as well as more confident. My balance has also improved due to the training.  I have also loved sharing some quality time with my sister, who's life has been effected by my illness too."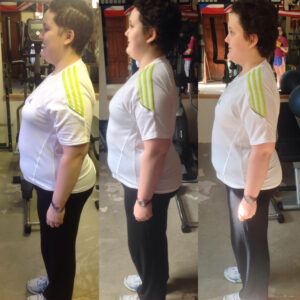 From Alex's trainer... "I think, from my observations, what the Rob George Foundation has allowed Alex to do is make that transition from being a cancer survivor to an active teenage girl again. When she started she was quiet and reserved and Mum had to vocalise a lot of what she wanted to convey and pass on. Now, fast forward a few months and her fitness, energy levels and confidence have flourished. It's been a pleasure working with her. Thank you for creating the opportunity for her, I feel proud to have been a part of it. Chris Adams." Personal Trainer & Neurokinetic Therapist www.adfitness.biz
Your support has made a difference…
....This example of the work of the RGF really demonstrates one aspect of what we do that makes us all so proud - we aim to "Make a Difference" and watch individuals make the best of the lives they have.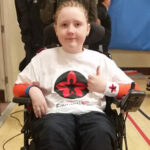 Luca dreams of one day representing his country.  To fulfil his ambition he needs the right gear, and that means a very expensive, state of the art, power chair football chair - "Strikeforce".
more…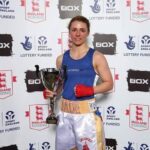 We've tracked and supported Jade Ashmore for a couple of years now, as she has developed as a boxer.  Now aged 18, she had just entered the Senior Arena, and is making astonishing progress. Currently Jade is training with Team GB, hoping for a spot at the 2020 Tokyo Olympics, and is ranked 2nd in Britain at 51kg.  On the 19th June 2016 Jade will be competing for the English Title Belt, we have our fingers crossed.
more…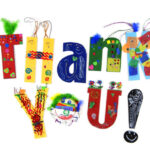 We receive many thank you notes at the RGF, but this stands out. From a young-adult cancer patient, all it said was simply: "Thank you, life saver!"  Gary From another: "Having this grant from you means so much and I can't begin to thank you all enough.  Any help was going to be appreciated but for what you have done for me I shall be eternally grateful.  You have made me very happy and have lifted a lot of worries that were creeping up on me.  Once again thank you so much for considering me and the problems I'm up against."  Craig. Finally: "you have already given us more than money could buy, by making Jess smile this summer."
more…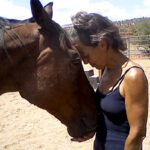 Making the transition from cancer survivor to normal life Kelly, aged 18, was diagnosed with Acute Myeloid Leukaemia.  Fast forward and Kelly is 23, a survivor, in remission, but totally unable to "get on with her life".  The disease and the treatment for it had left her with social anxiety, health anxiety, general anxiety, panic disorder, agoraphobia OCD and depression... it's no way to try and live.  Something needed to be done to try and help.
more…