Meet the Trustees
David Cant
David is a Partner and Director of Business Development & Marketing at the leading Essex-based law firm, Birkett Long LLP. He joined from Bradford & Bingley PLC where he was a Sales Director responsible for the banking, property and financial services business for 22 branches across Essex. David has enjoyed a long and successful career in sales, marketing and business development, previously having held regional and national positions with major PLCs. At Birkett Long David is heavily involved in developing and sustaining client and business partner relationships, business growth and mentoring. David currently sits on the Birkett Long Board, and the Promotions and Remuneration Committee.
David has captained the Birkett Long cricket team for many years, during which time every member of the George family, except Lorraine, has performed admirably, none more so than Rob! Having recently retired from competitive sport, David's love of sport is now confined to that of a spectator and he has a particular passion for football and cricket. From a more recreational perspective, David enjoys cycling, running, walking, music and travel!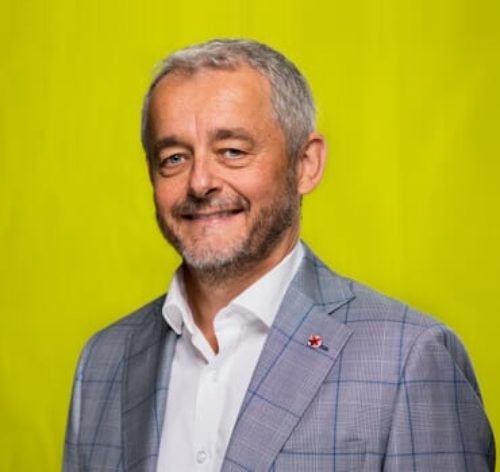 Glen Dobbs
Glen is one of Rob's best friends. He works in the investment team of The Wellcome Trust, a charity which funds research to solve urgent health challenges throughout the world. There he helps to invest their endowment as an Investment Manager in the Buyouts group.
Glen met Rob at Colchester Royal Grammar School and they remained best friends. After leaving the school as Head Boy, Glen went on to study Molecular and Cellular Biochemistry at Oxford University where he earned a First in his Masters Degree and was made a Scholar of Trinity College. He was also part of the university's Anthony Nolan group which signed up potential donors to the bone marrow register. After interning at The Bank of New York Mellon while at university, Glen joined Alcentra, one of its investment boutiques, after graduating. There he worked as a Credit Analyst covering a variety of companies in the leveraged loan and high yield bond markets. Glen holds the Chartered Financial Analyst® designation.
In his spare time Glen enjoys a variety of sports. In his youth he played for Ipswich Town's Football Club's Academy and captained his college's rugby team. He also enjoys skiing (most memorably with Rob, Lorraine and Sam) as well as travelling.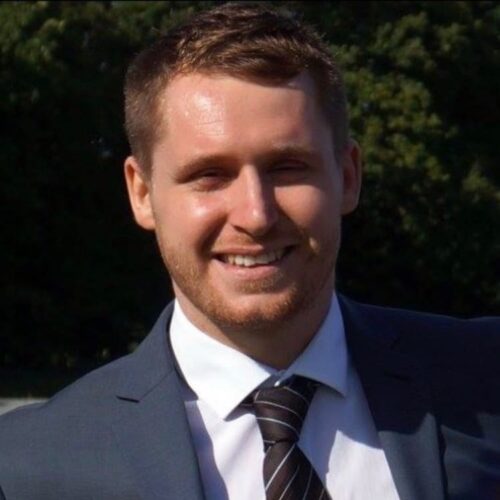 Lorraine George
Lorraine is Rob's Mum. As a youngster, she attended the Royal Ballet School and her passion is dance and all things Performing Arts! She is a Fellow of the Associated Board of Dance. Soon after Rob (the youngest of three brothers) was born, Lorraine founded her own school in Colchester – The Lorraine George School of Dance and Performing Arts. The school went from strength to strength and now has approximately 300 pupils. In August 2018 Lorraine retired from the school to concentrate more fully on the activities of the Rob George Foundation and perhaps occasionally relax!
When Rob was recovering from chemotherapy whilst in remission, he was passionate about regaining his fitness and took up cycling in a serious way. Lorraine, who had never cycled in earnest before, found herself fulfilling the role of Rob's constant companion on these trips. Together, they had planned to cycle from John O'Groats to Land's End but sadly Rob's leukaemia returned before the challenge could be attempted together. Lorraine did go on to make that journey, in aid of the RGF, with 15 companions. You can read all about it in her book "End to End with love. x" available through the RGF shop or Amazon.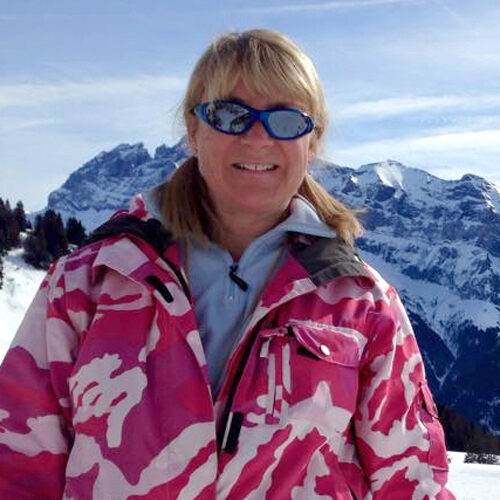 Philip George - Chairman
Philip ("Pip") is Rob's Dad. He is a solicitor and now a consultant to Birkett Long of Colchester, Chelmsford and Basildon, where he was previously Managing Partner. He headed up the firm's Commercial and Corporate Finance team for many years and successfully led the firm's applications for ISO 9001 and Lexcel accreditation. His experience spans a wide variety of commercial issues and sectors (particularly healthcare), where he has offered advice on partnerships and joint ventures, sales and purchases of companies and businesses, Private Finance Initiatives and Private Public Partnership projects.
Philip is Non-Executive Chairman of the Healthcare Homes group of companies, the Kent Blaxill group of companies, the Barking and Dagenham Schools Improvement Partnership and of Essex Cricket in the Community; he is also a trustee of Essex Cricket Foundation, the Essex Playing Fields and Children's Play Association and the Almshouse Charity of Arthur Winsley. In his spare time he enjoys cricket, walking, cycling and the theatre.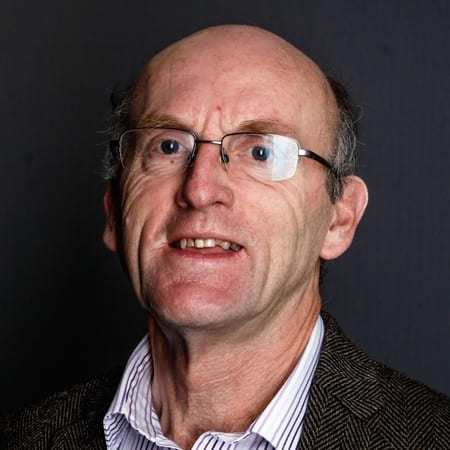 Sam George (served 2014 to 2021)
Sam is Rob's brother. He is a musician, song-writer and music teacher.
Sam trained both as a popular and classical musician, and studied World and Popular Music at Leeds University, where he joined the band Armstrong.  The recording of Armstrong's album, Light up the Night, was made possible by entering and winning an internet based competition.
After graduation, Sam spent a year touring the country with Armstrong, gaining professional experience on drums and guitar, as well as stage tech and sound engineering experience.  Armstrong successfully released two singles, the first of which, "Can't Go Back", reached number 65 in the UK singles charts and 23 in the independent labels chart without any professional backing. Sam subsequently qualified as a teacher. Having previously worked at The BRIT School in Croydon, the alma mater of many legends of the pop music industry, including Adele, Jessie J, Leona Lewis, Rizzle Kicks and Amy Winehouse, he now runs his own company "Pick Up Goliath" specialising in music production and composition.
Sam shares (with his mother and fellow RGF Trustee, Lorraine) Rob's passion for skiing and (with his father and fellow Trustee, Pip) Rob's passion for cricket.
Sam relinquished his role as a trustee of the Rob George Foundation in 2021, when he and his wife, Estrella moved to Cáceres, Spain. Soon after their arrival in Spain they welcomed into the world their first child, Luna.
Sam still keeps a watchful eye on the progress of the RGF and can always be called upon, when needed, normally with an IT related query.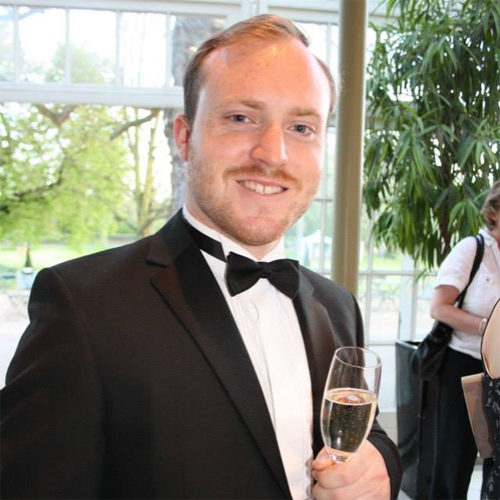 Andrew Kennedy
Andrew ("Spesh") Kennedy was one of Rob's good friends. He worked for 22 years as a Scientific Project Leader for GlaxoSmithKline Pharmaceuticals in Stevenage, and was involved in bringing new medicines to market. In November 2019 he moved north to Macclesfield where he has taken up a new role with an Indian contract manufacturing company, Sai Life Sciences Ltd, where he is heading up their new site at Alderley Park.
Andrew knew Rob in his capacity as a former Colchester Royal Grammar School Head Boy and more recently as his 1st XI Captain and Chairman at Colchester and East Essex Cricket Club. Andrew was previously Chairman of the Shepherd Neame Essex League from 2013-2019, a member of the General Committee at Essex County Cricket Club from 2014-2019 and is still a keen playing member of the Marylebone Cricket Club (MCC). Andrew owns Trotters Bar in Colchester with his brother. This is a thriving freehouse in the town centre that caters for the local office-based staff and many private functions. This has enabled Andrew to gain significant experience in business management and marketing.
Andrew also used to be found on a hockey pitch, more recently not as a player but as an International Hockey Umpire, a skill in which he progressed to the top 20 umpires in the world. He has travelled all over the world and rates his main achievements as umpiring at the Indoor World Cup in Poznan in 2011, the Commonwealth Games in Delhi in 2010, and at the two Champions Trophy Semi-finals in Melbourne (2012) and Bhubaneshwar (2014).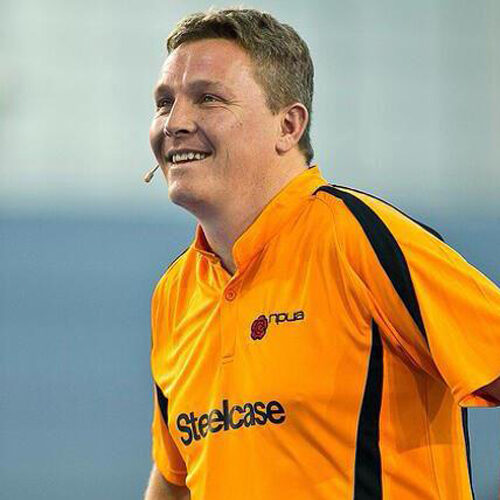 John O'Connor
John worked in the City of London for 37 years before his retirement in 2015.  He worked in the Treasury and Finance arena for a number of banks including Kleinwort Benson, Hill Samuel and Deutsche Morgan Grenfell before spending the final 17 years of his career as Head of Treasury Operations at Rothschild.
He knew the George family through his youngest daughter, Hannah, who was a pupil at Lorraine's dance school from the age of 4 until she left aged 18, and his wife, Anne, who helped backstage at the school's dance shows for most of those 14 years.  He became Treasurer for the Foundation in 2015.
John's interests include cars, music and sport of all kinds, although his main love is golf and much of his time in retirement is spent trying to keep his handicap in single figures!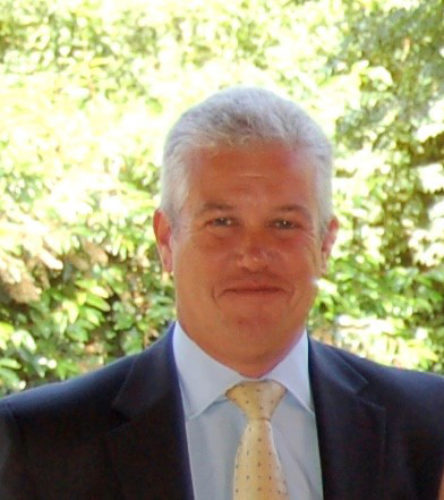 The trustees of the Rob George Foundation are all volunteers – find out more about them on this page.