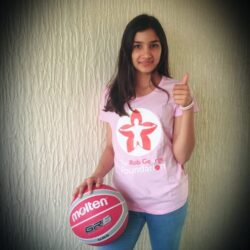 Imagine…
Darina wrote to us recently to say: "I would like to take time to thank the Rob George Foundation for their generosity for the grant made to my daughter, Leyah Sheikh. The grant will be used to assist Leyah for her very busy 2019 season. When we received the email approving Leyah's grant, we felt blessed. Basketball plays a very important role in our family and especially for Leyah. This grant made it possible for Leyah to purchase new equipment. Also, your support has motivated her to keep working hard to achieve her dreams. I hope that the Rob George Foundation will be blessed for your kindness and will continue doing all this amazing work."
Your support has made a difference…
Lovely words from Darina and we all wish Leyah continued success throughout 2019 and beyond!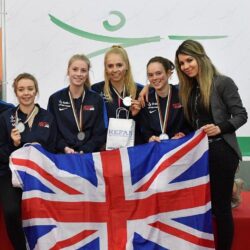 We are very grateful to Amanda and Guy Powell for updating us on the sporting achievements of their daughters.  They say: "Elisabeth won the British Under 23 Championships in February, which she was delighted about, particularly as she defeated a top ranked European fencer to do so.  She then went on to win a bronze medal at BUCS (British Universities and Colleges Society) only being knocked out in the semi-finals by a Canadian fencer who went to the Rio Olympics last year.  Having also been part of the team that won the gold at the British Club Teams Competition in November, they competed in Italy in January and finished 8th in the European equivalent, which was a really good result. "Alex has just returned from the Cadet (Under 17) European Championships where the Great Britain women's epee team came second.  This was a fantastic achievement as it was the first time such a team had medalled at this major competition.  They had to build up a ranking from previous internationals during the season and went even better than the fifth place in Copenhagen and a fourth position in Luxembourg to win the silver medal. "As ever, we are very grateful for the support which your foundation provides - without such help Elisabeth and Alex could not achieve as they do."
more…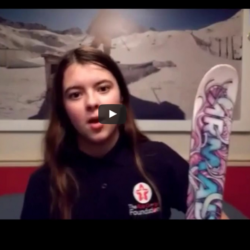 Imagine you are a young person with a terminal  or life-limiting illness. Or imagine you are an outstanding sports person but you need help to achieve your goals. Our motto is "making a difference...one individual at a time".  Watch the video and see exactly how fantastic your help has been over the past three years.  We couldn't have done it without you!
more…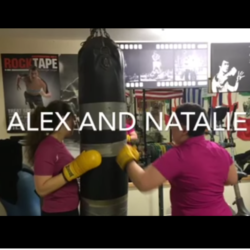 "In Alex's own words..." "How did you hear about the RGF?" "I heard about the Rob George Foundation through my Clic Sargent social worker when I asked who might be willing to fund the training." "Would you mind telling us a little about your own condition, and why you needed the fitness training?" "On the 15th May 2015, when I was 13 years old, I was diagnosed with brain cancer. The tumour surrounded my pituitary gland and pressed on the optic nerve. In an attempt to shrink the tumour, I was put on various medications one of which was steroids. I underwent three cycles of chemotherapy, then surgery, where, in order to remove the tumour, it was necessary to also remove the pituitary gland. Without a pituitary gland, no hormones are sent to the Adrenal glands to tell them to produce steroids, meaning that I will have to take oral steroids for the rest of my life. After this, I went through another cycle of chemotherapy, then 6 weeks of radiotherapy. Over the time of my treatment, I gained weight quickly due to the steroids, and lost stability and strength due to the treatment and the time spent sat or lying down. I needed training to help me lose some weight, gain muscle strength, and improve my balance.  I really hoped that my sister could come with me to the gym too." "What difference has the training made to you?" "Due to the training, I have improved my posture and gait, I feel more motivated, and my energy levels are improving. I feel stronger physically as well as more confident. My balance has also improved due to the training.  I have also loved sharing some quality time with my sister, who's life has been effected by my illness too."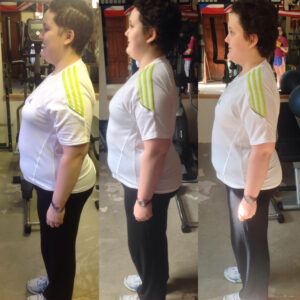 From Alex's trainer... "I think, from my observations, what the Rob George Foundation has allowed Alex to do is make that transition from being a cancer survivor to an active teenage girl again. When she started she was quiet and reserved and Mum had to vocalise a lot of what she wanted to convey and pass on. Now, fast forward a few months and her fitness, energy levels and confidence have flourished. It's been a pleasure working with her. Thank you for creating the opportunity for her, I feel proud to have been a part of it. Chris Adams." Personal Trainer & Neurokinetic Therapist www.adfitness.biz
more…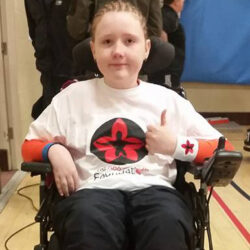 Luca dreams of one day representing his country.  To fulfil his ambition he needs the right gear, and that means a very expensive, state of the art, power chair football chair - "Strikeforce".
more…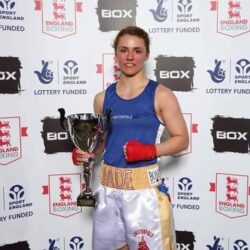 We've tracked and supported Jade Ashmore for a couple of years now, as she has developed as a boxer.  Now aged 18, she had just entered the Senior Arena, and is making astonishing progress. Currently Jade is training with Team GB, hoping for a spot at the 2020 Tokyo Olympics, and is ranked 2nd in Britain at 51kg.  On the 19th June 2016 Jade will be competing for the English Title Belt, we have our fingers crossed.
more…