A note from Andrew Duley, The Duley Practice
"We are proud to be supporting The Rob George Foundation Golf Day. You will be pleased to hear that in 2017 we raised £4,840.51 for the foundation.
Everyone seemed to enjoy themselves and we had a lot of feedback confirming this.
I will be running the event next year with a little help from Mr Duley Senior and hope you will join us."
– Andrew Duley, The Duley Practice.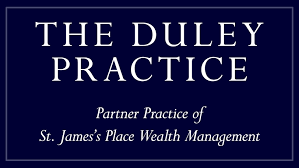 website: www.duleypractice.co.uk
The Partner Practice represents only St. James's Place Wealth Management plc (which is authorised and regulated by the financial conduct authority) for the purpose of advising solely on the Group's wealth management products ad services, more details of which are set out on the Groups website at www.sjp.co.uk/products. The title 'partner Practice' is the marketing term used to describe St. James's Place representatives.
How to enter
To enter your team and receive full details of the days events, please contact Lorraine George by telephone 01206 852322 or 07769 945 793​​​​​, or by email lorraine@therobgeorgefoundation.co.uk.
Sponsorship opportunities
There are a number of sponsorship opportunities including:
Hole Sponsorship £150 per hole
Nearest the Pin (hole 16) £75
Longest Drive (hole 9) £75
Longest Straightest Drive (hole 15) £50
Putting Green Sponsor £200
Team Prizes
1st Prize
2nd Prize
3rd Prize
4th Prize
Raffle Prizes also welcome.