Support us through Work for Good
We're excited to announce that we've partnered with the online fundraising platform, Work for Good, who are working with us to help you donate to us through your business. They specialise in supporting small businesses, by helping you embed charitable giving into your day to day work and promote all the good you are doing. We will help you shout about the good you do.
How Does It Work?
There's a small membership fee (£25 per year for a sole-trader) to join Work for Good, but there are several benefits for making your donations through the platform including: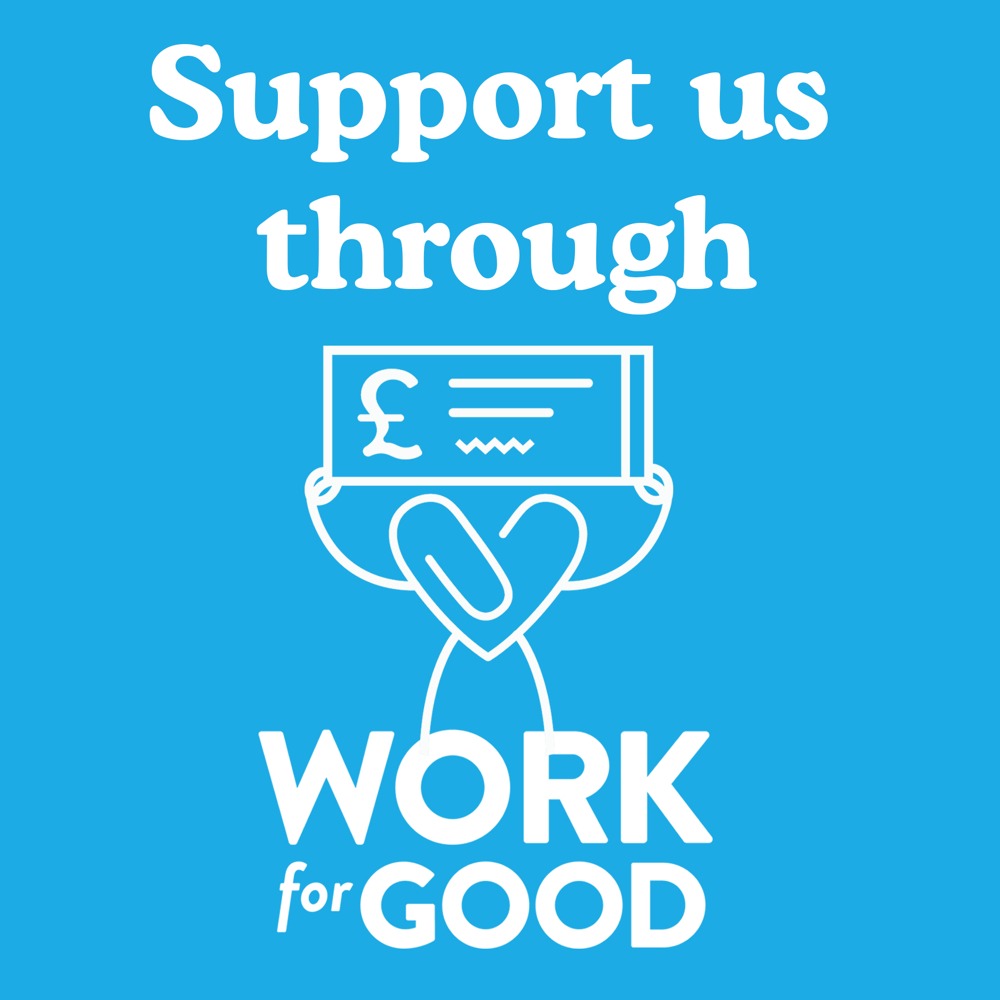 Use of a public profile to promote your business
You will be able to donate in just a few clicks
Choose the easiest way to give for your business
You will have access to a detailed digital transaction history
Use of integrated tools to involve your customers
Ability to publish your profile and giving story
Tax deductible donations – Work for Good have solved the legal hurdles and manage the payments, saving you time to focus on other business priorities.
Work for Good will work with you to design and embed charitable giving in a structured, meaningful and visible way which is good for your business at the same time ensuring valuable money gets to our cause
Connect with like-minded businesses
Donating to Charity could help set you apart from your competitors –  supporting the growth of your business and attracting new clients, whilst helping you to recruit and retain staff
Examples of How You Can Donate:
Giving through your Sales: 1% of sales in 2019 or 5% of every beard trim in November
Give When You Succeed: 2% of every recruitment placement during 2019 or £1 for every completed MOT
Give Through Your Fees: £10 for every quote that turns into an order or 5% of all invoices
Give A Day: 100% of one day's earnings
For more information take a look at the website: workforgood.co.uk  or watch the video.