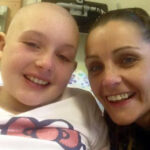 Imagine…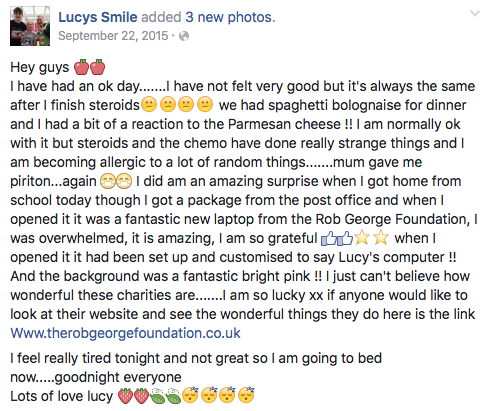 Your support has made a difference…
This is just one of the ways that the funds raised by the Rob George Foundation make a difference in people's lives.  Thank you!  This photo shows Lucy with her mum.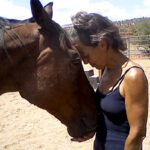 Making the transition from cancer survivor to normal life Kelly, aged 18, was diagnosed with Acute Myeloid Leukaemia.  Fast forward and Kelly is 23, a survivor, in remission, but totally unable to "get on with her life".  The disease and the treatment for it had left her with social anxiety, health anxiety, general anxiety, panic disorder, agoraphobia OCD and depression... it's no way to try and live.  Something needed to be done to try and help.
more…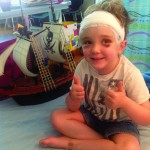 …you are the mum of this lovely little boy, called Jamie, and you have kindly agreed that we could share his gorgeous smile with you all.
What a cheeky little chap!!  Jamie's mum has written to us, and agreed that we could share her message: "I never tire of talking about Jamie….Well at 5 months we noticed both of his eyes were wobbling, nystagmus, so after a 6 week wait and an MRI at our local hospital, it was confirmed that he had a mass In his head.  The week later, February 2010, when Jamie was aged just 7 months, we were told he had a Grade 1 optic glioma. We soon discovered his vision had been severely impaired but it wasn't until he started school (September 2013) that we realised just how much."  
more…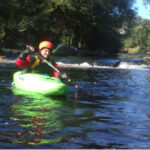 Matt is now aged 18, and looking to make a happy and independent future for himself.  Diagnosed with a rare brain tumour aged 6, life has already been full of challenges.  Aged 11 the tumour became more aggressive, and chemotherapy and radiotherapy were needed to get it under control.  School has been a struggle, but Matt has truly found his feet in the world of sailing.
more…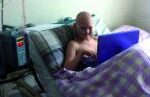 You are 12 years old.  Initially everyone thought you had hurt your leg playing rugby, but when the pain wouldn't go away, and the doctors kept searching for an explanation, the final diagnosis left everyone reeling.  This young man was diagnosed with an osteosarcoma of his left femur in January 2015.  You can imagine the horrendous shock of that news. This brave lad lives at home with his mum, dad, brother and sister.  Dad is self-employed and mum has been forced to give up her part-time job to care for her sick son.  Family finances are at full stretch.  Despite medication, the leg is still painful and he cannot weight bear on it.  He has to sleep downstairs as he can't climb the stairs and a specialist chair was required just so he could sit comfortably (otherwise the only relief that could be found was to lie in bed!).
more…
Imagine… You are 11 years old and your passion is horse riding. Without warning, everything changes; you have a rare type of brain tumour. Treatment is surgery, followed by chemotherapy and radiotherapy. Throughout all this, this little girl remains upbeat and positive. She tries to carry on with her day-to-day life, including riding at her local stables. Her treatment finished in June 2013, but sadly in May 2014 this courageous young lady relapsed. More treatment is ongoing. Her aim is to attend Pony Camp, but for this she will need her own set of tack.
more…